We are a small home-based family business. Products and services we offer are an extension of who we are and what we do.

The name Farm Next Door developed out of growing and marketing organic vegetable products. Over the years we have found ourselves being in a position to link together people with the resources they need or desire, (everything from apples to zucchini's).

Though we actually live in lakes country in the woods we know the value of having whole food products and health resources at our fingertips. It is our desire that you would be in good health and would prosper. If we can be of assistance consider us the Farm Next Door only a click away.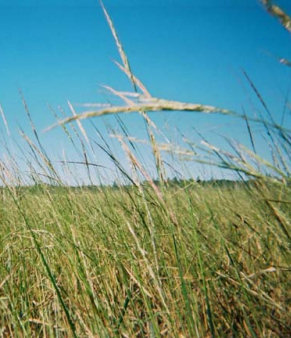 View of rice bed ready for harvest.